"No matter which way we turn there arises difficulties which seem insurmountable – In case Lincoln is elected, they say S. Carolina will secede and that the Southern States will not see her forced back – Secession must result in Civil War, anarchy and ruin to our present form of Government – but if it is attempted it would be unwise for us to be here. But I still hope for quiet"
This is Sherman, writing to his wife Ellen, in a letter dated November 10, 1860. While his fears from his letter to her dated November 3, 1860 are still evident (which I mentioned in Part 1 of Sherman in Louisiana), he still is hoping things will pass.
I think in Cump's heart though he knew they wouldn't. He states in his memoirs that there was "a storm that was lowering heavy on the political horizon". He knew by this point he could not have his family in Louisiana because…
"Political excitement was at its very height, and it was constantly asserted that Mr. Lincoln's election would imperil the Union. "
Despite the turmoil, Sherman admits to basically ignoring it though
"I purposely kept aloof from politics, would take no part".
This is classic Sherman, especially since we know that years later he a) never endorsed his friend General Ulysses S. Grant for President and b) made it abundantly clear when people wanted him to run for President, that he most definitely would NOT being doing such a thing.
"IF NOMINATED I WILL NOT RUN. IF ELECTED I WILL NOT SERVE"
And he said this while (most likely) giving what I love to call the "Sherman stare"…
To further add to the fact Cump was clearly just keeping to himself, and wanted nothing to do with politics, he did NOT vote in the 1860 election. At all.  In the same letter to Ellen, he writes:
"I received a note from a friend advising me to vote – Technically I was entitled to vote, as I entered Louisiana just a year ago, but I thought I ought not to vote in this election, and did not…"
WAIT?! WHA..???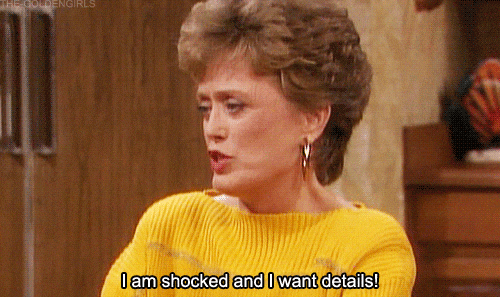 He goes onto state he would have preferred Bell but he knew Bell didn't have a chance.
That's right. Cump did not want to vote for this dude:
He was worried, however, about not voting and how it would be seen by those close to him in Louisiana:
"If I am to hold my place by a political Tenure I prefer to again to turn vagabond – I would not be surprised to learn that my not voting was construed into a friendly regard for Lincoln, and that might result in my being declared a Public Enemy"
Sherman simply hoped that since the election was over, "all this hard feeling will subside and peace once more settle on the country".
When Sherman wrote this letter to Ellen on November 10, the election was over but he had not yet had word of the results. When he found out a few days later, he stated "the election of Mr. Lincoln fell upon us all like a clap of thunder". Despite his inner fears, Sherman still describes himself as "keeping aloof from all cliques and parties" and hoping "that the threatened storm would blow over".
We know it didn't.
On December 20, 1860, South Carolina became the first state to secede from the Union.
And Cump was not happy.  The man who had chosen to remain aloof, keep his head down and do his job, was about to let the fierce patriot shine through.
BUT…
That is for another post.
I honestly don't know if those stuff is suspenseful for you but hey…I'm trying!
Until next time…
Mary 🙂