I beg to present you a birthday post about Sherman…
February is a special month for me. Why? It ain't cause of Valentine's Day (I'm so over it). My two favourite men both have birthdays this month! If y'all didn't know, that would be Abraham Lincoln and General William Tecumseh Sherman.
My two favourite men. *Swoon*. One with a crooked bow-tie, the other with messy hair. This is why they're awesome.
Today just so happens to be Sherman's birthday! As such, I wanted to have a post about him. But what to write about? I was perplexed but than I thought, why not let Cump speak for himself? I mean, look at the man's memoirs….
Yes, Cump was a chatterbox.
Robert L. O'Connell (author of an amazing biography about Sherman called "Fierce Patriot) has quite a priceless description of what a wordy guy Cump was and it makes me laugh out loud every time I read it:
Calling him a motormouth understates the case: he was a veritable volcano of verbiage, as borne by a mountain of letters, memoranda, and other official papers, not to mention the uniformly gabby impression he left among his contemporaries. If there was a contest for who spoke the most words in a lifetime, Sherman would have been a finalist – he lived a long time and slept very little; otherwise he was talking. [I'd like to add to this – or marching/burning things. But he probably talked while he did that too]
O'Connell goes on to say that Cump always "said what was on his mind at that instant". He also would switch from subject to subject but eventually get back to the first. (Side note: I do this. All the time. One of my best friends does too. When we talk, our conversations our interesting, to put it lightly. Nothing like starting with talking about what we each had for dinner and somehow we end up talking about how we haven't read certain classic novels like "War and Peace" and that we've been judged for it.  But I digress…).
And this is why for my post about Cump on his birthday, I want him to speak for himself. I found some of my favourite quotes from him – some funny, some serious, some sad. Now, I beg to present, to you my awesome readers and friends, a birthday post about my favourite General with quotes from the man himself (haha! See what I did there?)..
That time he partied a little too hard when he was in California but then the ship arrived with the mail…
"The ball was a really handsome affair, and we kept it up nearly all night. The next morning we were at breakfast…We were dull and stupid enough until a gun from the fort aroused us, then another and another. 'The steamer!' exclaimed all, and, without waiting for hats or anything, off we dashed…"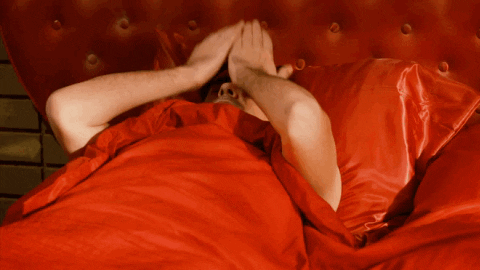 That time he ate a hot pepper in California but thought it was a tomato (and we see a hint of drama queen coming out in Sherman)…
"…I was helped to a dish of rabbit, with what I thought to be an abundant sauce of tomato. Taking a good mouthful, I felt as though I had taken liquid fire; the tomato was chile colarado, or red pepper, of the purest kind. It nearly killed me…"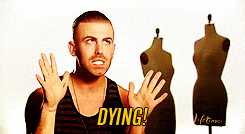 That maybe, sometimes, Cump wasn't very patient,  he exaggerated and could have been a drama queen…
"By the time the ship was fairly at anchor, we had answered a million questions about gold and the state of the country…"
Like, oh my god, enough questions already…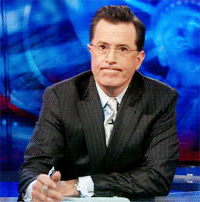 On his friendship with Grant…
Grant stood by me when I was crazy, and I stood by him when he was drunk, and now we stand by each other.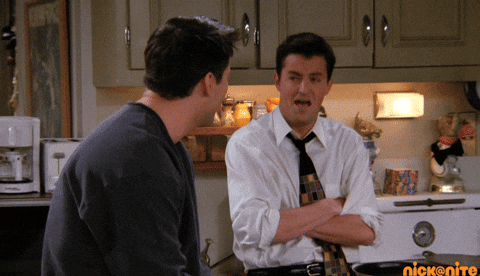 On war…
War is cruelty. There is no use trying to reform it. The crueler it is, the sooner it will be over.
War is the remedy our enemies have chosen, and I say let us give them all they want. 
On reporters…
I hate newspapermen. They come into camp and pick up their camp rumors and print them as facts. I regard them as spies, which, in truth, they are. 
I think I understand what military fame is: to be killed on the field of battle and have your name misspelled in the newspapers. 
I wasn't really convinced he hated reporters until I found this gem…
If I had my choice I will kill every reporter in the world, but I am sure we would be getting reports from Hell before breakfast.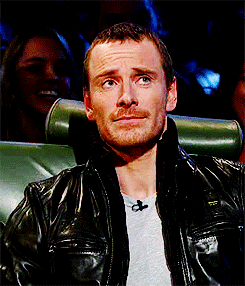 Well, okay.
Perhaps the most epic telegram of all time was sent by General Sherman to President Lincoln on December 22, 1864…
I beg to present you, as a Christmas gift, the city of Savannah, with 150 heavy guns and plenty of ammunition, and also about 25,000 bales of cotton
There you have it! Some of my favourite quotes from one of my favourite Civil War Generals, William Tecumseh Sherman. Do you have any favourite quotes from him?
Thank you, as always, for reading.
Until next time,
Mary 🙂
__________________________________________
Sources
"Fierce Patriot" by Robert L. O'Connell.
"Memoirs" by William T. Sherman